Did you know that 36.6% of users enjoy watching and interacting with Instagram stories? If you're one of them, this post is for you!
Have you ever been so curious about the contents of a story, only to find the "Instagram this story is unavailable" message once you open it? Such an error can be both frustrating and confusing.
When this happens, it's usually due to technical glitches, server issues, or changes in a user's privacy settings that may be barring you from viewing the story.
Keep reading to find out the exact cause of your "Instagram this story is unavailable" message and how you can resolve this issue in order to watch Instagram stories without any hindrances.
Why Am I Seeing the "Instagram This Story Is Unavailable" Message?
Can you see a user's Instagram posts without any obstacles but are confronted with an "Instagram this story is unavailable" message when trying to view their story?
Here are a few reasons for this:
1. The story has expired. Instagram stories are viewable for 24 hours after they've been posted. So, if you're trying to watch a story that has expired, you may see the "Instagram this story is unavailable" message.
2. If the person who posted the story has deactivated or deleted their account, you can no longer watch their stories.
3. When you've been blocked by the person who posted the story, it'll say, "This story is unavailable."
4. Poor internet connection can prompt the Instagram this story is unavailable message to appear on your screen.
5. Sometimes, Instagram's server may be down or facing technical issues. However, when that happens, you'll see the Instagram this story is unavailable message for every story you try to view.
Solutions for "Instagram This Story Is Unavailable" Error
Are you stuck with the infuriating "Instagram this story is unavailable" message and wondering how to see unavailable story on Instagram? I've got the best solutions for you.
View a Story Even After It Has Expired
As I said above, Instagram stories have a life expectancy of 24 hours. While you can't view stories, after this time has passed, from the Story tab, you can go to the user's profile and check their highlights section.
There's a high chance that the user has added the story to their highlights, where it can stay for as long as the user wants it to.
Refresh Your WiFi or Use Cellular Data
An unstable WiFi can result in this story is unavailable Instagram 2023 message. To strengthen your access, try restarting your router or connecting your device to cellular data.
Restart Your Device
Restarting your device is the go-to remedy for any minor glitches creating obstructions in your app's performance.
Switch off your device, wait a couple of seconds, and restart it again. This quick refresh may be just what your device needs.
Treat Cache Overflow
The data stored in your device from the apps you use is called "cache." With time, this can clutter your memory space, causing minor issues. Here's how you can clear cache memory in both Android and iOS devices:
Instagram this story is unavailable iPhone solution:
1. Go to Settings > General > iPhone Storage.
2. Select Instagram from the app list.
3. Tap Delete App. Once the app has been uninstalled, all its cache memory is also deleted. You can re-install it after a while and log into your account again.
Instagram this story is unavailable iOS solution:
1. Go to Settings > Apps and Notifications
2. Pick Instagram from your collection of apps
3. Tap Storage and select the Clear Cache option to filter out all cache memory of the app.
Server Issue
If the Instagram this story is unavailable message appears because of a server issue, then there's no solution other than waiting for the app developers to fix it.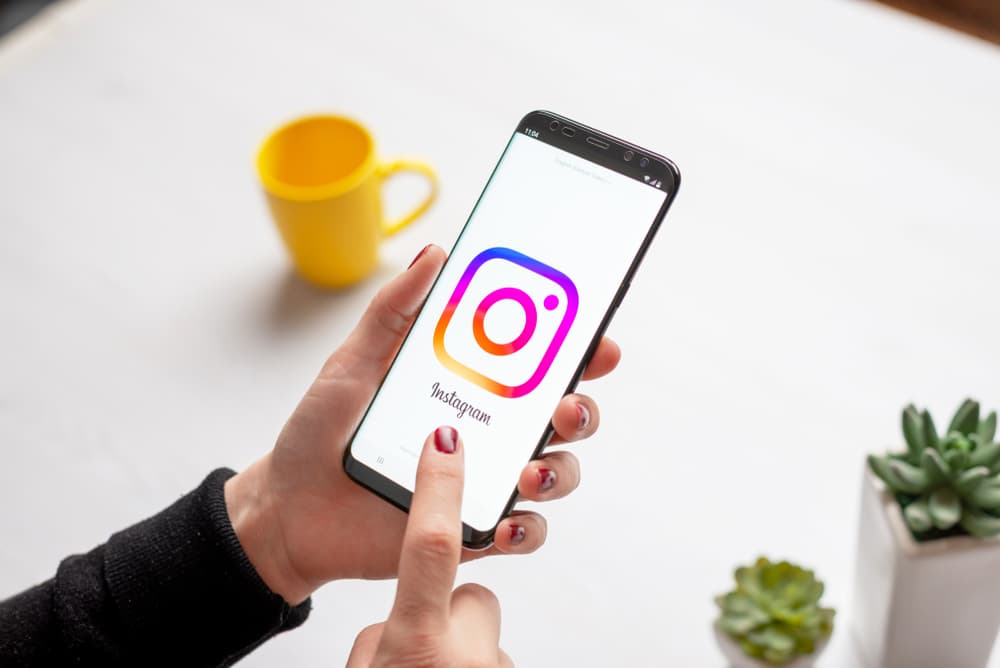 Remember what Erik Qualman said about social media? "The power of social media is it forces necessary change."
When too many people rush to Instagram's Help Center, asking for this story is unavailable meaning it encourages creators to take swift action.
This means that Instagram is already at work to treat whatever issues are creating problems for its server and allow its users to enjoy the app as soon as possible.
FAQs
Conclusion
Instagram Stories may appear straightforward but can sometimes send us into a mind-boggling maze with its common issues. Today, we discussed Instagram this story is unavailable error, the possible reasons behind this message, and its solutions.
I understand that the world of social media can be challenging to navigate. Hence, if you're stuck somewhere, feel free to share your complaints, and I'll answer them in my next post. Until next time!
Cyble Rizwan is a Senior Content Writer at SocialSharings. With more than 1.5 years of dedicated experience in copywriting and SEO, Cyble is deeply passionate about the digital world and follows the industry closely to stay on top of trends in digital marketing. Cyble is pursuing a degree in Digital Business and has written for several major brands such as Tenorshare, DOBA, and more.