When your phone's storage only has less than 10% of memory left, it starts to lag or show other performance issues. This is why it's integral to ensure only relevant data and files are stored on your device.
Although I love posting on Instagram, what I find really annoying is that Instagram keeps saving photos to camera roll. However, while searching for how to stop Instagram from saving posts to camera roll, I realized this option was not set in stone and could be turned off.
You simply need to head to your Settings tab, choose Account, then Original Posts, and turn off the toggle beside Save Original Posts. Then, continue posting without worrying about cluttering your phone's memory.
If, however, you wish to download a particular post or video from your profile, you can do so manually. Let's take a more detailed look into how to stop Instagram from saving posts to camera roll 2023 and other ways to play around with your digital data.
How to Stop Instagram from Saving Posts to Camera Roll?
If your Instagram is saving photos after posting, you can disable this feature with the help of the steps mentioned below:
1. Go to your Instagram profile and hit the hamburger icon at the top right corner of the screen.
2. From the pop-up menu, select Settings and Privacy.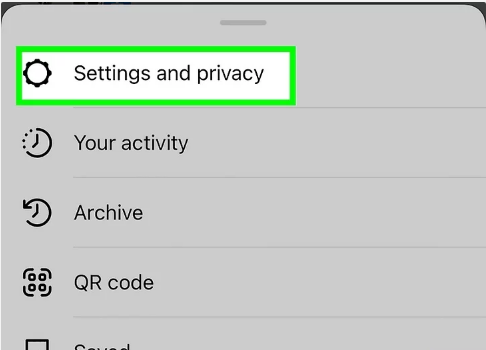 3. Now, scroll down and hit the Archiving and Downloading option.
4. Tap the toggle beside the Save original photos and Save story to camera roll.
How to Stop Instagram from Saving Posts to Camera Roll iPhone?
If the above method fails to work, here is an alternative approach on how to stop Instagram from saving posts to camera roll on iOS devices:
1. Go to Settings and locate Instagram.
2. Select Photos and tap None to ensure Instagram doesn't save any pictures or videos automatically into your camera roll.
How to Save Instagram Story Manually
Now that you've learned how to stop Instagram from saving posts to camera roll, you can be relieved of the same pictures being held in your phone again.
On the other hand, Instagram Story gives users the option to capture pictures with several different features and layouts, making them even more personal and memorable.
Hence, if you wish to save your stories and keep those moments saved in your phone forever, you can do this manually with the help of the following steps:
1. Go to Instagram and click your Story page.
2. On the bottom right corner of the screen, you'll find three dots.
3. Tap on those dots, and depending on whether you've posted a photo or video, the pop-up menu will enable you to Save Photo or Save Video.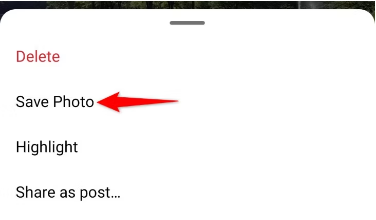 How to Download All Your Instagram Content?
We've been discussing how to stop Instagram from saving posted photos 2023 Android and iOS. However, if you ever feel the need to download all your Instagram posts to your camera roll, here's how you can do it:
1. Go to your Instagram Profile, select the hamburger icon, and tap on Your Activity.
2. Scroll down and select Download your information to download all your existing Instagram content.
Alternative Methods to Save Your Favorite Content From Instagram
Our guide on how to stop Instagram from saving posts to camera roll puts an end to the automatic downloading of our pictures and videos.
However, as E. Welty once said, "A good snapshot keeps a moment from running away."
Thus, if there are selective images you wish to keep in your phone's gallery, here are a couple of ways you can do so:
Take Screenshots
Instead of allowing Instagram to save all your posts, you can screenshot selective pictures and keep them in your gallery.
This gives you more control over what comes and goes from your camera roll.
Third-Party Apps
You'll find countless third-party apps on the web, allowing Instagram users to save their favorite posts in the phone's camera roll.
However, you need to verify the reliability of these apps before giving them access to your data.
Utilize Cloud Storage
Cloud storage options, such as Google Drive, iCloud, or Dropbox, are excellent alternatives to saving your Instagram posts.
Plus, they bring the added bonus of not affecting your device's storage while allowing you to access your favorite memories.
FAQs
Conclusion
Understanding how to stop Instagram from saving posts to the camera roll is just one aspect of optimizing your Instagram experience. It's essential to manage your digital footprint effectively.
In my related articles, I've also explored:
With this information, you can use Instagram with more confidence.
So, go ahead and enjoy your time on Instagram!
Read More: Why Don't I Have Instagram Notes? Easy Fix
Cyble Rizwan is a Senior Content Writer at SocialSharings. With more than 1.5 years of dedicated experience in copywriting and SEO, Cyble is deeply passionate about the digital world and follows the industry closely to stay on top of trends in digital marketing. Cyble is pursuing a degree in Digital Business and has written for several major brands such as Tenorshare, DOBA, and more.